Carey out of the City Premier on 8 Mont+Blanc!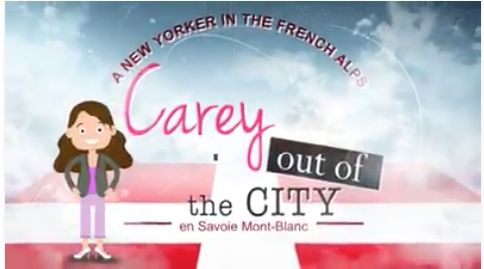 8MB is proud to present a new segment that is both traditional and innovative. The first English speaking series that is for locals, expats and tourists. « Carey out of the City » is about a New Yorker who is exploring the wonderful region and culture of Savoyard!

 Join us online https://www.facebook.com/tv8infos/
Carey, out of the City and in the French Alps!

The premier segment, will be broadcasting on FB LIVE with Carey at the Marche de Noel in Annecy, on Wednesday at 4:30pm.
If you've enjoyed this post, please consider sharing it.