About Layla Belle
Living the Good Life in the French Countryside!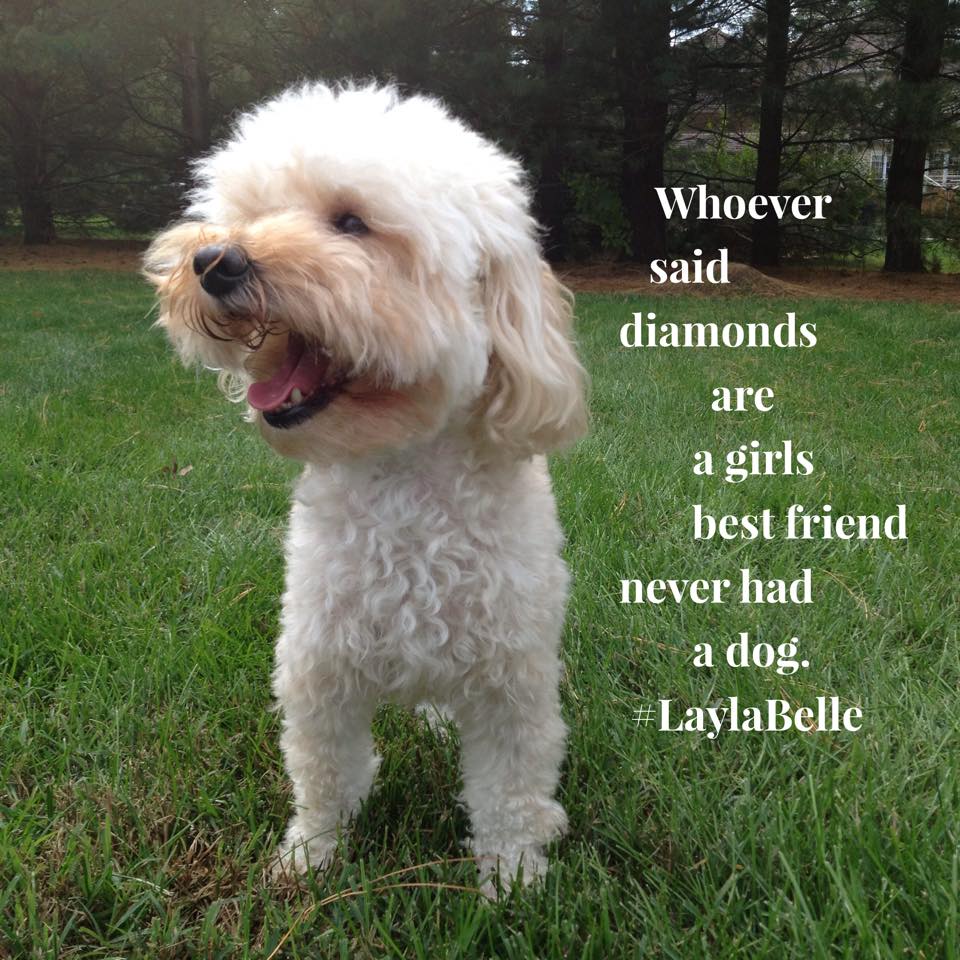 Layla Belle is a former shelter dog who was abused and then given up for adoption at Animal Care and Control on 110th Street in NYC. I, Carey, volunteered at the shelter through NYCares and adopted Layla in 2010. We have had happy tales ever since!
Layla Belle moved with me to France and although I was worried, Layla easily adapted to French life. Afterall, she's French.
Layla is a Bischapoo (Biscon Frise and Mianature Poodle mix).
Layla Belle is a dog who loves to make new friends.
You can become friends with Layla Belle here!
AND… she also has Tales of  her own written from her own perspective!
My name is Layla and I am a dog.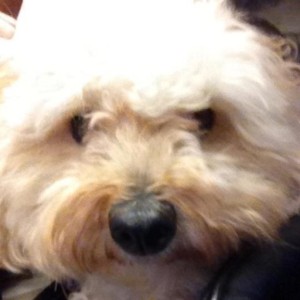 My first memory is of my mom. She was warm and I couldn't open my eyes but she kissed me and gave me milk. It seemed like only a day or two and I was removed from her. She cried and I cried and I didn't see her again.
I dream of her sometimes. I hope she knows I love her. I hope she has a good life and is not kept in a cold place or abused or chained. I hope she is free to run in fields of green grass and she has a person who loves her and she loves back.
I was brought to a store where there were other pups like me. I played with them and they also shared memories that were similar to mine. There, I was cuddled by a nice couple and brought to a warm home.