"A" is for Alpage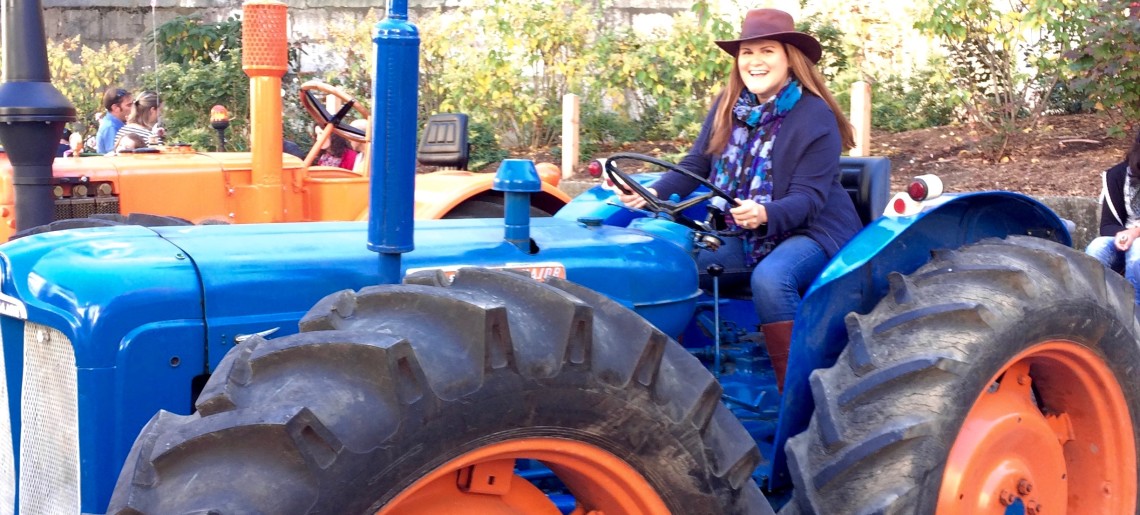 A is for Alpage and Annecy and animal parade. The Alpage in the Rhone-Alps region of France features all 3.
The 'Retour de l' Alpage' is an annual event that celebrates the return of the animals descending from the Alpine mountains to the villages during Autumn.
This year marks the 45th anniversary of the event, which officially started in 1973!
The animals have spent the summer months enjoying the mountain air and the green pastures in the region. They eat the wild flowers and herbs that add specific flavor to the milk they produce which adds to the many varieties of cheeses produced in the French Alps regions. They enjoy the end of autumn and winter months in fields and return to the mountains in the Spring and Summer months.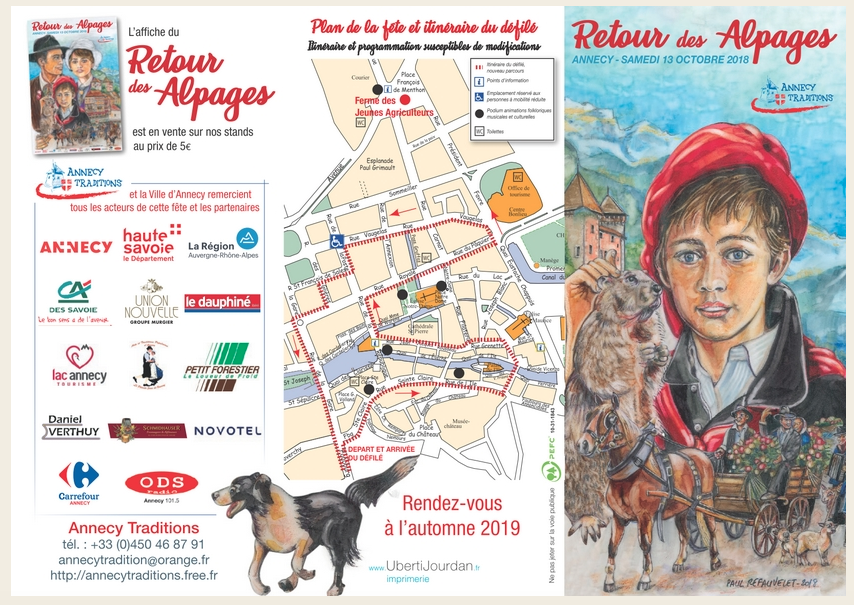 The majority of the animals in the 'Retour de l'Alpage are cows, sheep and goats but the there are other animals including horses, donkeys, geese, dogs and others.
The animals are often dressed with flowers and bells, which ring 'the sound of the alps' when walking by. The farmers and ranchers dress in traditional costumes as well which include a Savoie black hat and red scarf. They follow a route through the old town, that takes about 1 hour or so from start to finish.
The day also celebrates traditional cuisine, crafts, music and folk dance from Savoie and Haute Savoie, France.
Last year I went live via Facebook to share the event. You can see some of it here.
https://www.facebook.com/NYCareyoutofheCity/videos/683634258500503/
In Annecy, the event takes place the second Saturday in October (October 13, 2018 this year) and runs between 9am – 6pm. Check the specific times of events during the day here.  http://annecytraditions.free.fr/2/activity?lang=en
It is a free event for all ages. Hope you enjoy it!
If you've enjoyed this post, please consider sharing it.