Au Fidèle Berger in Annecy, France – Celebrating 100 Years!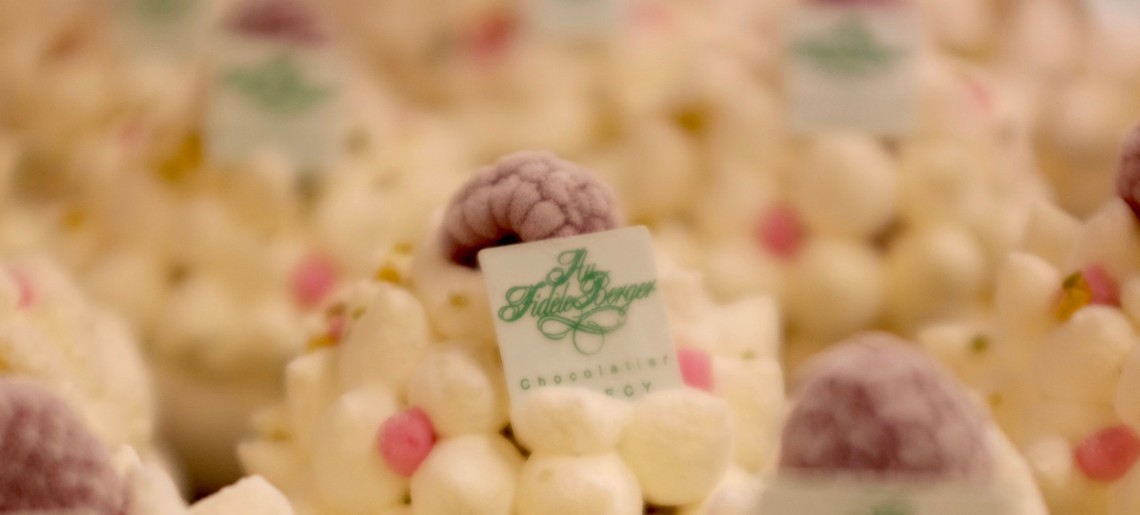 When I first arrived in Annecy without any French language, and in need of prescription glasses, I noted Au Fidèle Berger, as a land mark.
Conveniently located on the corner of 2 Rue Royale, in the center of Annecy, this location was were I could remember how far the lake was, how far the bus was, and not be too lost. The windows were welcoming, the outdoor tables, charming and the name read, "the faithful burger."
While that may seem insulting now that I know the actual name and meaning, at the time it was endearing.  I was homesick and seeing the 'faithful burger' made me smile.
After I got some much needed reading glasses, and visited inside, I realized that my faithful burger landmark was 'Au Fidèle Berger'. This translates to "the faithful shepherd."  This is no ordinary chocolatier or patisserie, this is an Annecy landmark.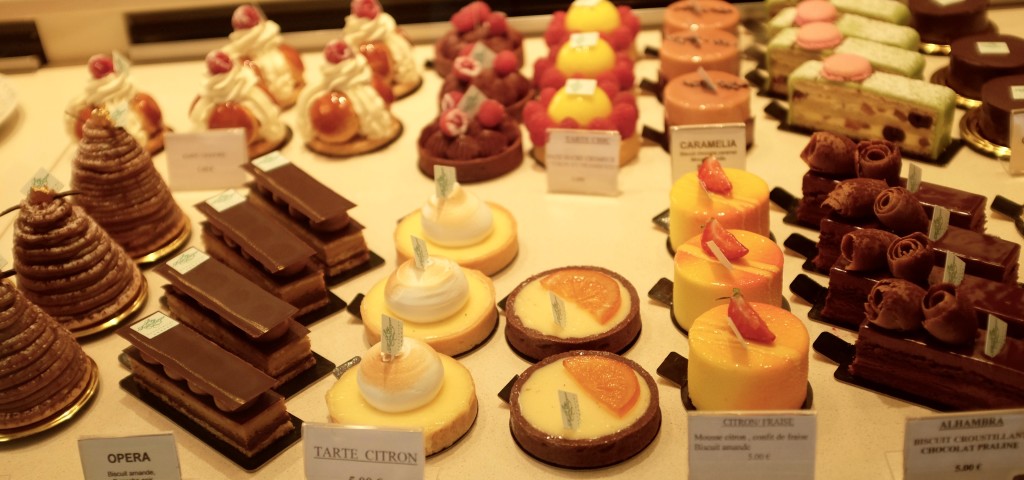 Au Fidèle Berger is to Annecy what La Durée is to Paris. While it is not a tea room per se with cute tea sandwiches and specific times for tea like Lady Mendl's, my favorite tea room in New York City, it has authentic artisanal chocolates, cakes, pastries, tea and renowned hot chocolate fabricated in-house.
There are many places to go both old and new in Annecy, France, but Au Fidèle Berger distinguishes itself with it's history, charm and perfection.
Currently, sisters Agnes and Catherine are continuing the 3 generations of traditions started by their grandparents and continued by their parents.
The chocolate is local and one of the chocolate specialties is 'Les Cloches d'Annecy'. Le Cloché, translates to "the bell' which is a symbol in Annecy because church bells have been made at the Paccard company since 1796.
Some of the most notable ones include 'La Savoyarde', a 20 ton bell located in the Sacré-Coeur in Paris, the 'Joan of Arc Bell', weighing 16 tons in the Cathedral in Rouen, France and the 'Liberty Bell', a symbol of American Independence.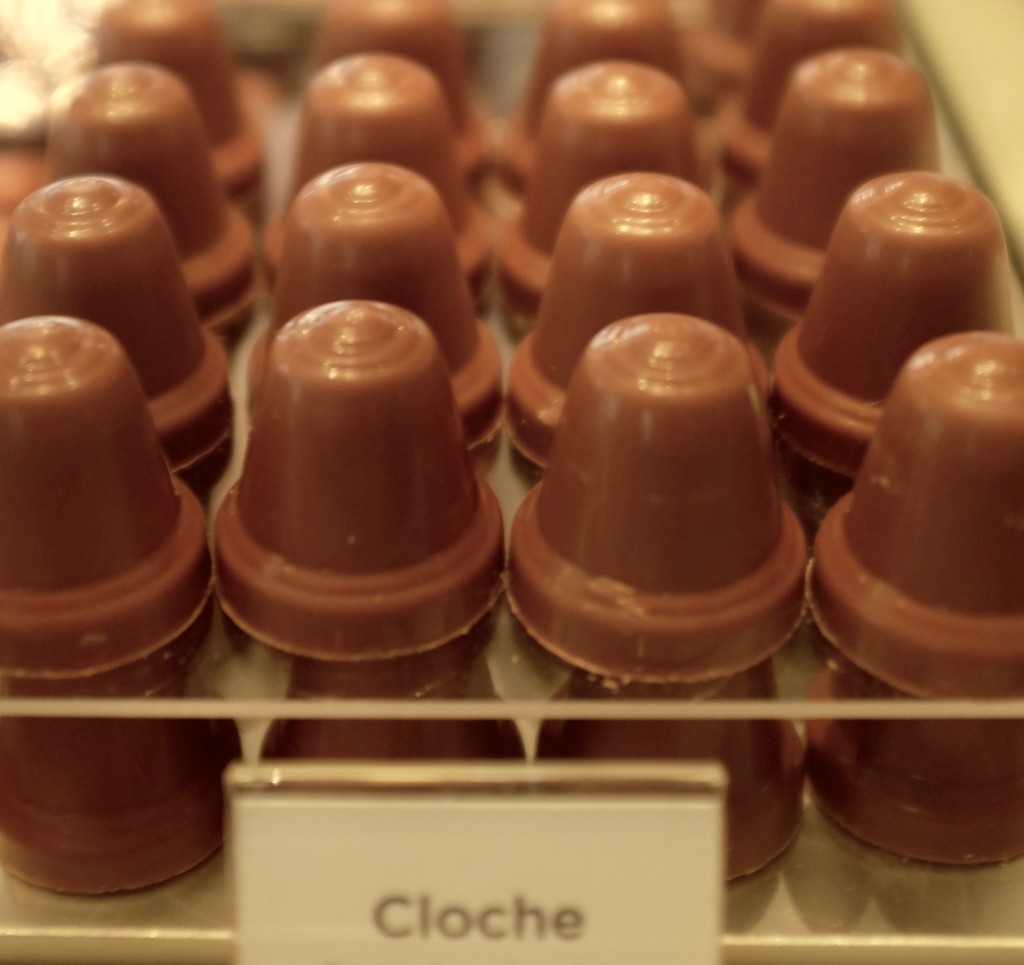 The regional speciality 'Les Roseaux d'Annecy', are chocolates filled with region liquor derived from plants such as Chartruese and Genepi. A perfect gift.
The other flavors include raspberry, mandarine, pear and coffee, a variety for everyone.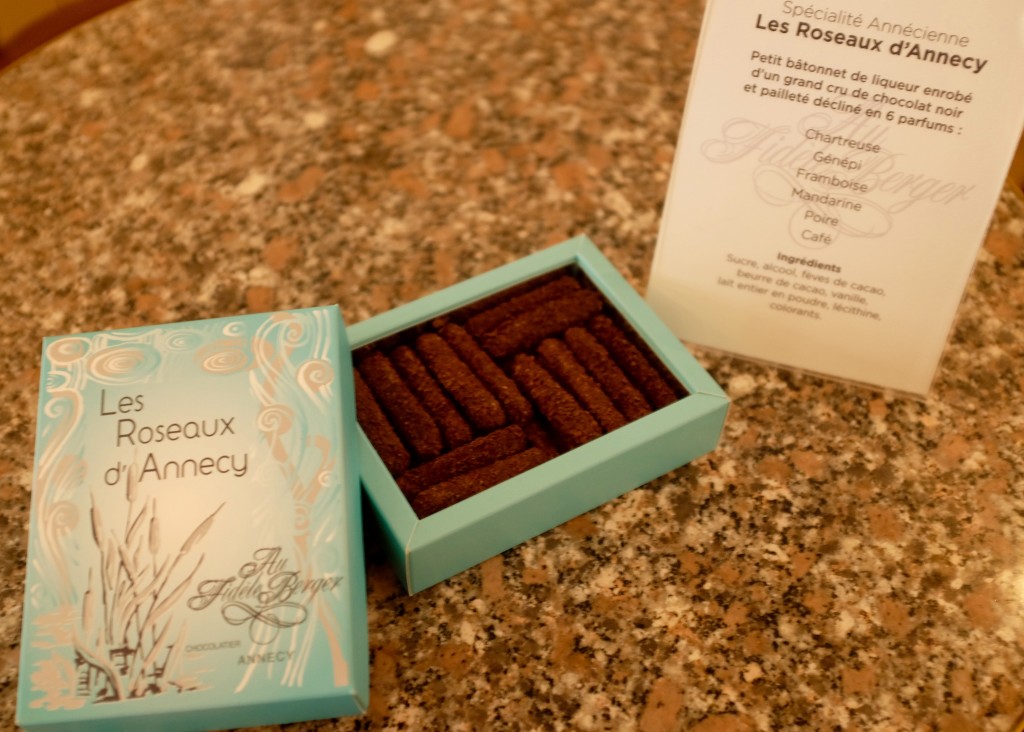 In addition to chocolates, Au Fidèle Berger, also boasts a plethora of original pastries that are amazingly delicious!
The 2 level laboratory is an innovative chocolate paradise for chefs who create specialities once a month, so there there is always something original to try.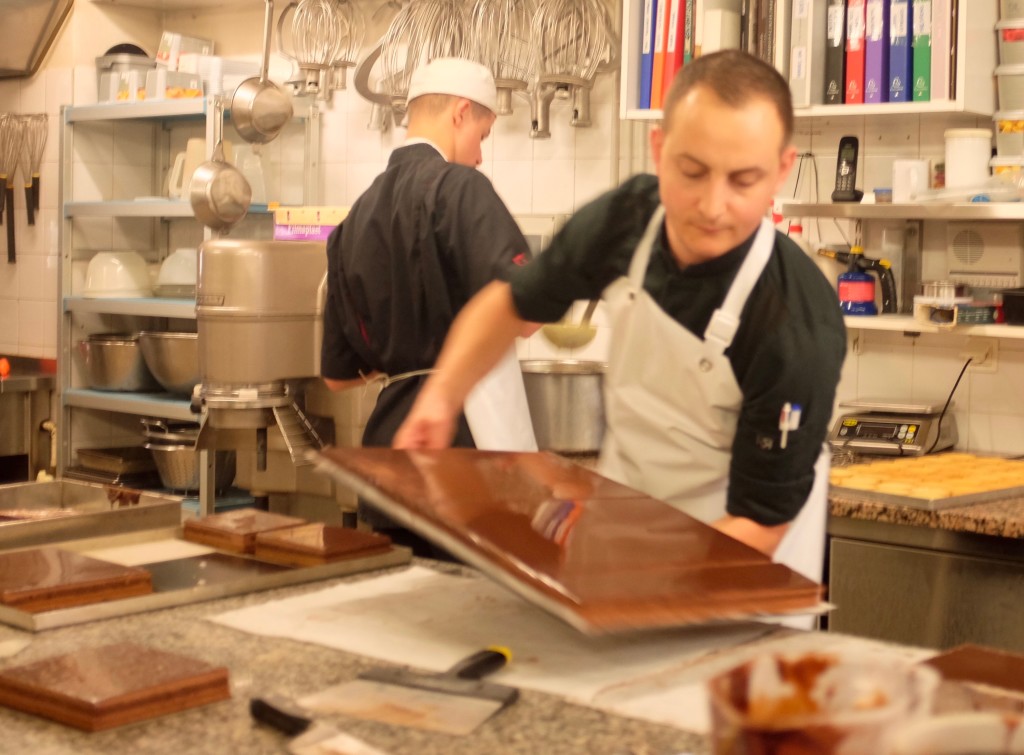 They have chocolate, vanilla, salted caramel, nuts and fruit pastries as well as macarons to enjoy in-house or take away. There really is something for everyone.
Put this with a café or a tea and Voila! It is 'the' place for "goûter", afternoon tea time.
For summer, the ice cream is ideal!
In addition, Au Fidèle Berger also offers lunch, 'dejeuner' and breakfast, 'petit dejeuner' both inside and outside.
This year, 2018, Agnes and Catherine welcome everyone to celebrate the 100 year anniversary of the Au Fidèle Berger !
When in Annecy, France, treat yourself to some artisanal chocolates, desserts or a complete meal. It's not just for the French speaking locals. Bon appétit!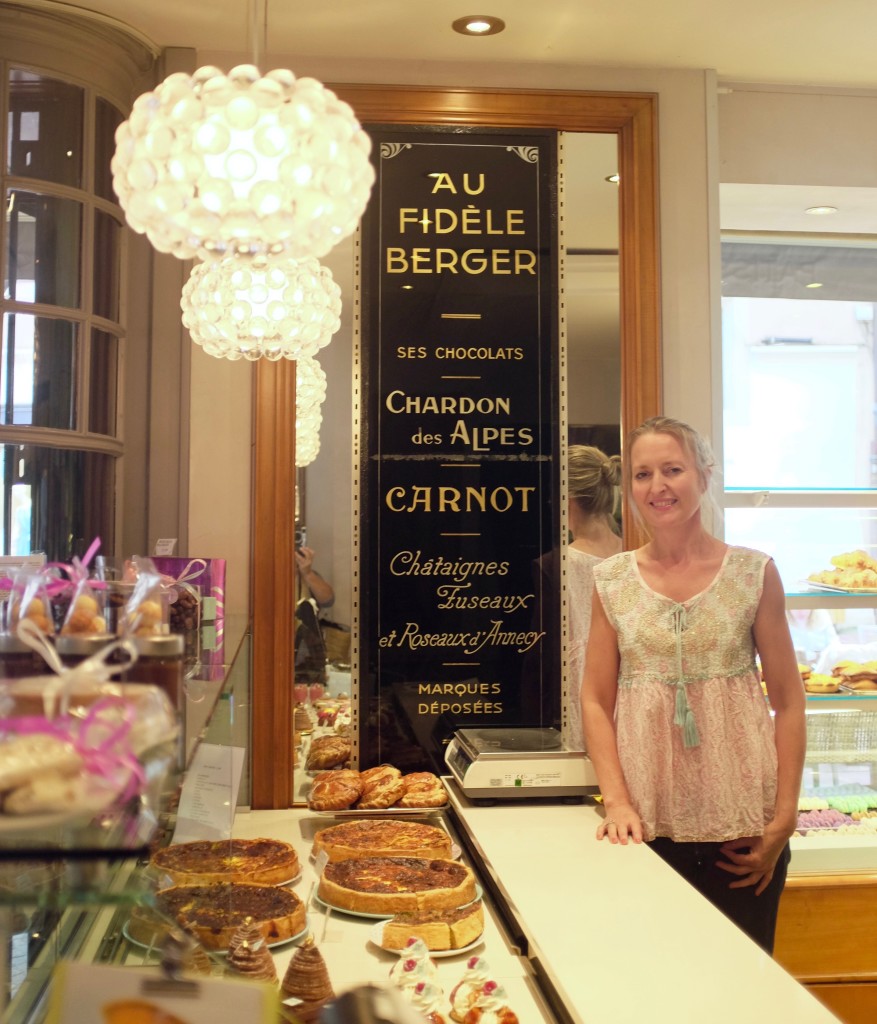 Normal hours are from Tuesday – Saturday – closed Sundays and Mondays 9am – 7pm
Check the Au Fidèle Berger website and Facebook page for updates.
*I do not receive any form of payment for my posts. My top picks are shared with you to enjoy!
If you've enjoyed this post, please consider sharing it.