Balade Gourmande in the Rhone Alps!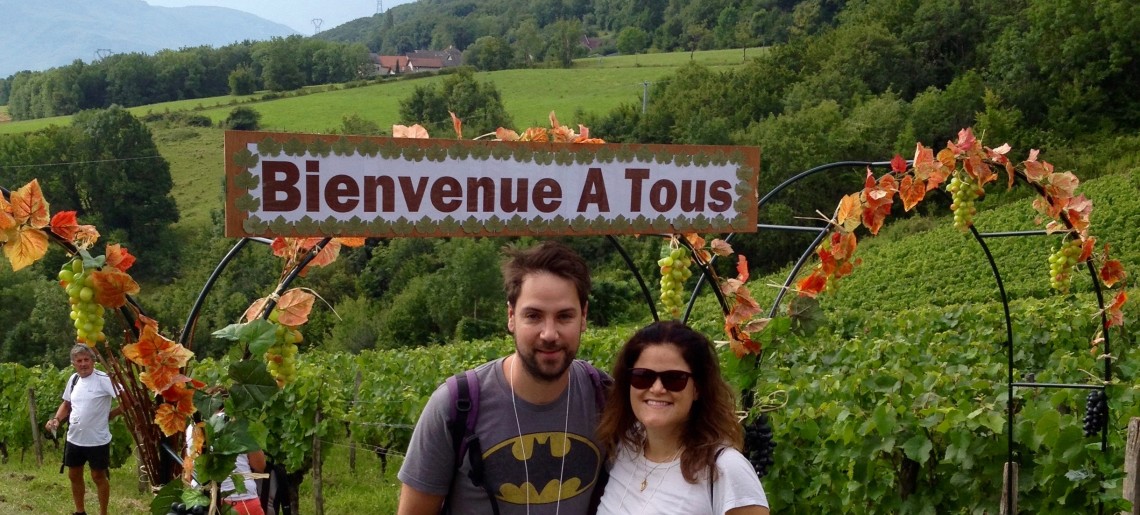 France is known for gourmet food and the French Alps for the beautiful landscape and nature. Add a dash of fitness, mix them together and you have the recipe for a Balade Gourmande!
A Balade Gourmand is a gastronomic walk, usually between 5K – 9K with stops every kilometer or so to enjoy a pairing of food and drink with some type of entertainment.
I was first introduced to this a few years ago in the vineyards of the French Alps.
It was such a good experience, I search for them each year.
They usually occur during warm weather month, June – September and showcase local products. Most of the balade gourmands I have attended pair local, French regional wines along with tapas size local, organic food.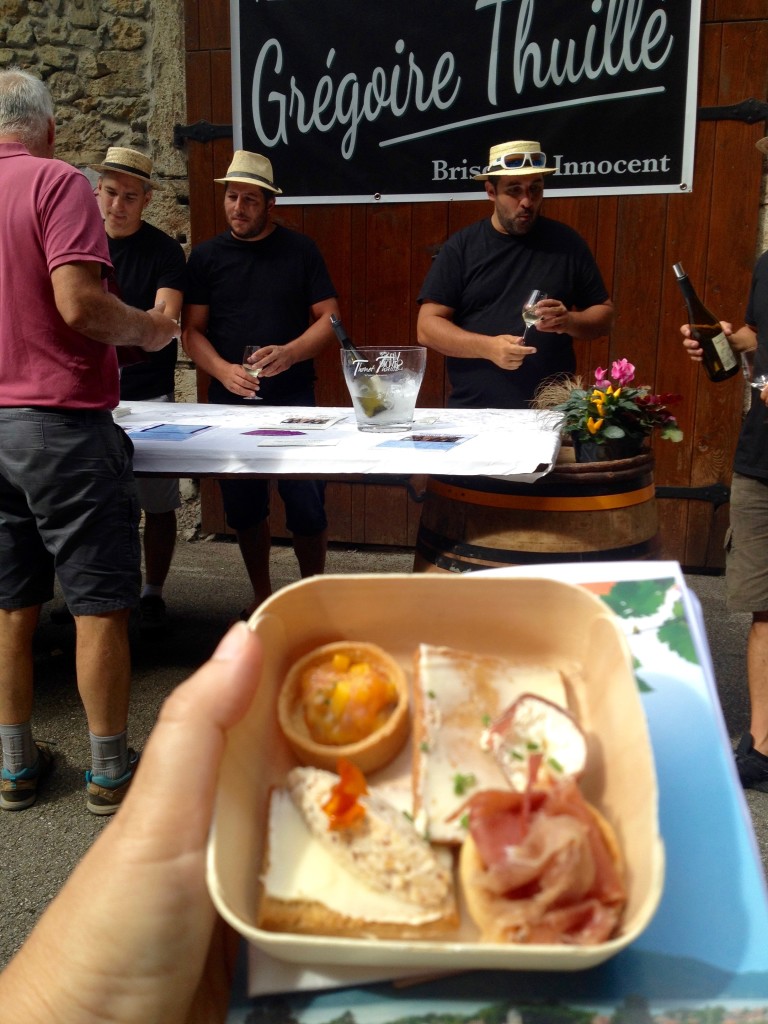 The walk begins and the first stop has some type of entertainment and with a starter / appetizer. Then a kilometer or so later, another animation with a small dish, followed by another, then cheese and dessert. All accompanied by wine.
I have attended Balade Gourmand's in Seyssel, Apremont and two in the lovely wine village of Brison Saint Innocent, in Savoie, France.
The picturesque village of Brison Saint Innocent was my favorite with Lake Bourget as backdrop against the vineyards and mountains. Truly stunning.
In all cases, each stop has a theme. Some featuring live music, traditional culture and even fairies in the forest.
While Balade Gourmande's are often with wine, walking through vineyards, this is not always the case.
I went to the first ever Balade Gourmande in the Chartreuse mountain town of Saint-Pierre d'Entremont which wasn't a traditional format of walking through the vineyards or trees, but through the ski town in the summer. Many locals participated showcasing their products and it was a good experience. I hope they continue and expand it for next year.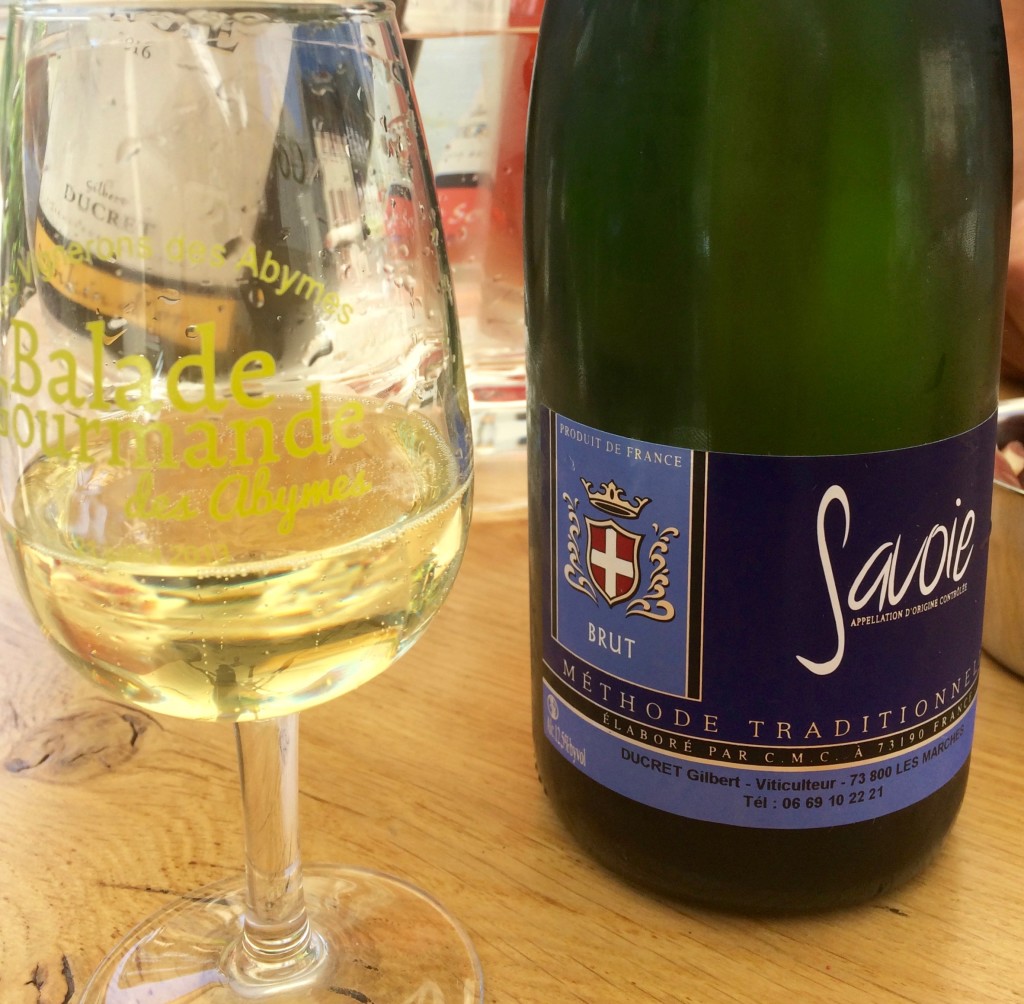 And while the Rhone-Alps region has some wonderful wine, they are known for their production of Savoyard Apples & Pears.
For the first time ever, the agricultures (farmers) of the French Alps are opening up their fruit orchards to the public to discover the fruit, culture and have a true 'savoie experience'.
The Thomas Le Prince company, along with Syndicat des Pomme et Poire de Savoie, Berthet Frere and Vergers de Chateau Neuf will host the 1st ever Balade Gourmand in the Rhone-Alps on Sunday, September 2, 2018.  It will stretch 8km through the orchards in Saint-Helene sur Isere, 10 minutes from Albertville, France, the former Olympic host city.
This balade (walk) will follow a traditional approach with 6 gastronomic stops, catered by Herve Thizy and will be paired with wine, cocktails, cider and juices specially made for the event.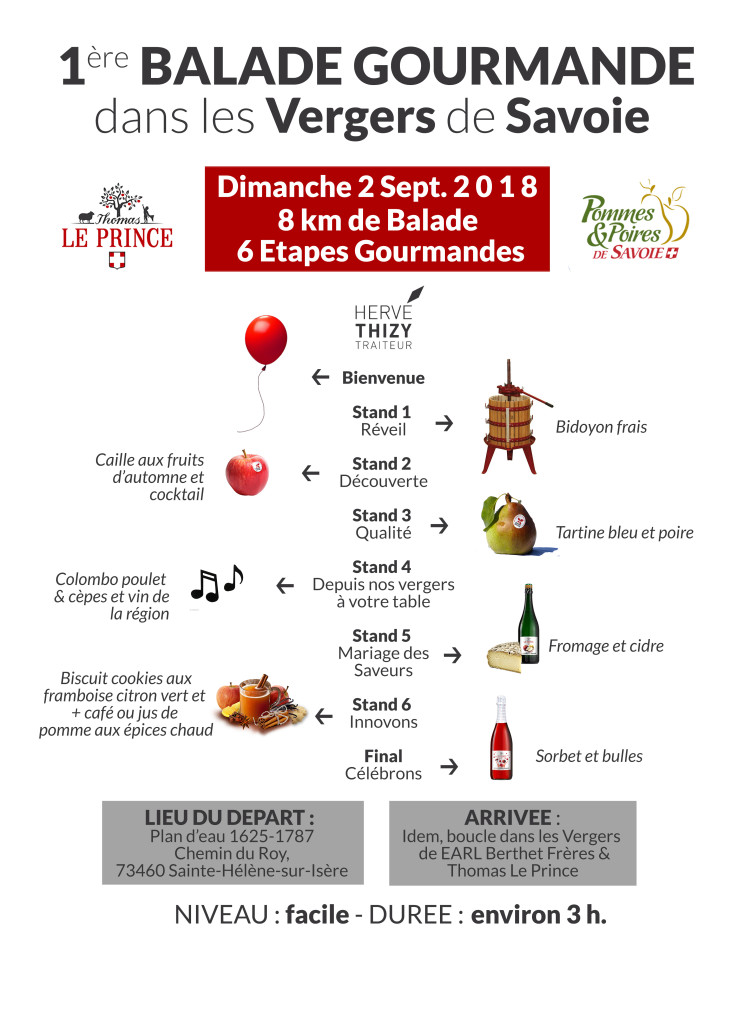 I am really excited about this premier Balade Gourmande because orchards offer something new and different, but keep to tradition.
Tickets are currently on sale so if you are planning to be in the French Alps region on Sunday, September 2, 2018. be certain to check out the premier Balade Gourmande for an experience and some local culture and food!
If you've enjoyed this post, please consider sharing it.