Tulip Season in the Netherlands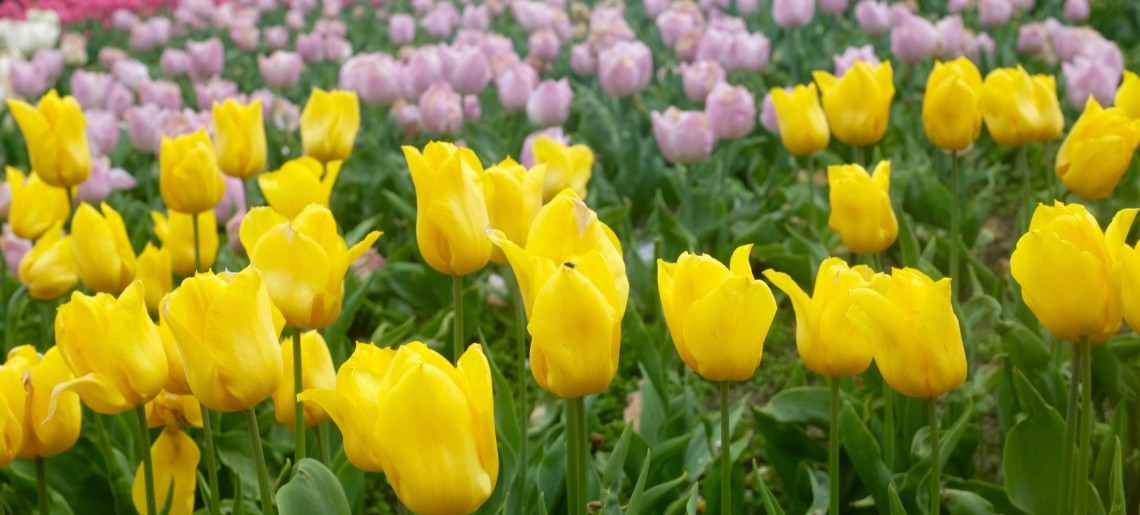 It's tulip season! Every spring, the Netherlands celebrates their native flower with a grand Tulip Festival. Tulips bloom throughout Holland starting mid April and ending in mid May (depending on the weather).
I planned our trip to coincide with King's Day, (formerly Queen's Day), which is Holland's biggest street party of the year, celebrating the King. Amsterdam was bursting with orange colored festivities, the color of the Royal family. Everywhere was music, people and the color orange, from clothing and flowers to bicycles. It was great to be in Amsterdam for the King's Day celebration.
The next morning, we picked up our bike rentals and a map to begin our tulip journey. There were many bike paths and tours to choose from and we decided on a combination of 4 different routes. All of the routes had designated bicycle lanes and the path was pretty flat.  The tulip route runs from April 21 – May 6th, 2018.
We followed the tulip trail from town to town, past the windmills, through the rain and wind, sometimes walking our bikes because the wind was too strong.
We stopped a few times including once at de Orchideeën Hoeve, a tropical paradise attraction filled with unique orchid flowers, animals, and other fun things. It was a perfect place to escape the rain, visit and have lunch in the interior garden with floating flowers from the air and lotus flowers in the water.
We biked an average of 120km / 75 miles per day.
It has been on my bucket list to bike through the tulips during spring in the Netherlands, but
there are many ways to see them. You can book a tulip tour by bus, drive a car, book a day tour from Amsterdam or go via bicycle (regular or electric).
Some of the places that you can see the tulips include Noordoostpolder and Emmeloord in the province of Flevoland, and the coast of The Hague and Leiden up to Alkmaar in the north of the Netherlands.
In addition to seeing the tulips, we took a canal boat cruise that offered a new perspective to the city. Amsterdam has many to choose from and many other smaller cities also have boat options. Also, the local cheese is delicious!
Although the native language is Dutch, it seemed like everyone spoke English. Communication was easy, even in small villages.
Holland is a beautiful country full of water canals, windmills, tulip fields, sheep, bicycles and friendly people.  Hope you get to enjoy spring in the Netherlands!
If you've enjoyed this post, please consider sharing it.